September 11, 2001 will be a day that we will all remember for the rest of our lives. That was the day that an attack was carried out on U.S. soil and an event none of us could have ever imagined. But it happened and thousands were lives were lost that day. Some of them were unsuspecting as they started out their work day. Some were brave public servants and others were ordinary people who risked their lives to rush into a situation that went beyond anything anyone could have imagined to save lives. Others were members of our armed forces who we lost in effort to seek justice for the victims of 9/11 and to continue to keep our borders safe and then there are those who continue to fight for our freedom and safety daily.
Please take a moment to think about those remarkable people we lost, those who were left to mourn their loved ones, and those who continue to keep us safe – our men and women in the armed forces and our men and women that serve as public servants. Share the story of September 11, 2001 with your children and grandchildren because in doing so, we can all continue to honor the memories of all the heroes we lost that day.
As We Look Back – Author Unknown


As we look back over time
We find ourselves wondering.....
Did we remember to thank you enough
For all you have done for us?
For all the times you were by our sides
To help and support us .....
To celebrate our successes
To understand our problems
And accept our defeats?
Or for teaching us by your example,
The value of hard work, good judgment,
Courage and integrity?
We wonder if we ever thanked you
For the sacrifices you made.
To let us have the very best?
And for the simple things
Like laughter, smiles and times we shared?
If we have forgotten to show our
Gratitude enough for all the things you did,
We're thanking you now.
And we are hoping you knew all along,
How much you meant to us.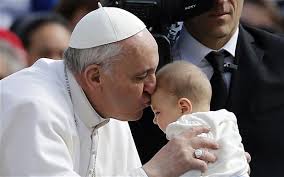 When you have a minute, please check my review of the memoir of Lauren Manning and titled Unmeasured Strength. On September 11, Lauren was at the World Trade Center when a wall of flame burned more than 80 percent of her body. No one believed she would live to tell her story but she did offering hope to so many who lost loved ones that tragic day. Lauren's story is about her ten year journey of survival, strength and revival. Lauren not only overcame tragedy but also, recreated her roles as a woman, a wife and a mother. Unmeasured Strength is now available through
Macmillan Audio
,
Amazon
, and other fine retailers. You will find that review and giveaway post at my chronic illness blog,
Living Life as I See Fit
.