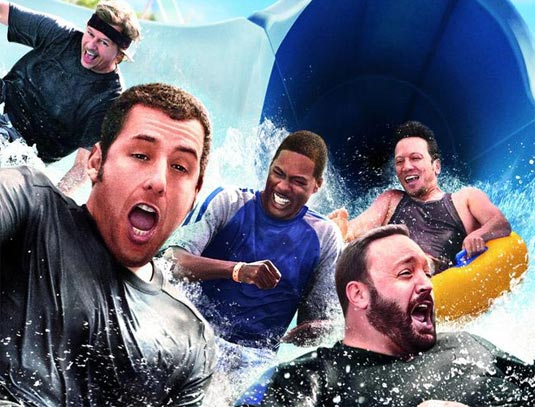 I have been looking forward to watching "Grown Ups" and it hits theaters today. One of the main reasons I am excited about this movie is because I am a mother to boys and I understand all too well that boys will be boys and some longer than others.
Grown Ups stars a great group of funny guys: Adam Sandler, Kevin James, Chris Rock, David Spade, and Rob Schneider. It is about five old friends who are former teammates who reunite to honor the passing of their childhood basketball coach.
Their wives, played by Salma Hayek, Maria Bello, Maya Rudolph, and their children are in tow to celebrate a Fourth of July holiday together at the same lake house where they celebrated their championship many years prior. The guys pick up right where they left off and find out that growing older really does not mean growing up.
What movies you are looking forward to this summer?